Our Story
Love at First Laugh
While Kristin and Doug are saving their full love story for a Hallmark made for TV movie, these are the highlights of a relationship now nine years in the making...
Kristin and Doug first met in the spring of 2009 in the parking lot of Craig's Favorite Pub in Baltimore, Maryland. Thanks to mutual friends, the two crossed paths. Moments after hearing Kristin laugh for the first time, Doug began trying to get Kristin to spend the rest of her life with him.
Relationships (both real and fake), distance, and timing prevented things from moving along particularly quickly, but the two finally went on their first official date in December of 2012. Fortunately, the sushi was delicious and the New York Christmas lights provided the perfect backdrop to fall in love because five days later, Doug left the country with a one-way ticket to New Zealand for what ended up being a five-month backpacking trip.
Although there was no shortage of uncertainties, both Kristin and Doug knew they were not ready to give up on young love. Thanks to the power of iMessage, FaceTime, and SnapChat - they were able to continue building their bond both as Doug traveled and subsequently when he moved to California after accepting a job at the Movember Foundation. The move sparked what ended up being two years of a bicoastal relationship as Kristin finished her Master's program in Childhood/Special Education.
After getting a job teaching first grade at the Buckley School, Kristin moved out to Los Angeles in August of 2015. The two went from a five hour plane ride to a five second walk as neighbors in Playa Del Rey. Finally getting the opportunity to be in the same city, the two have happily enjoyed years of romantic walks, deck hangs, and California sunsets together.
On April 1st, 2017, with the help of friends and family, Doug was able to pull off a surprise engagement at Kristin's family home in Southold, NY. They have been living together since May, have become puppy owners of the best boy in the whole world (Mr. Beasley), and plan to move back to New York before the wedding this summer to be closer to friends and family.
It has been a wild ride and they can't wait to celebrate with everyone this summer!
The Wedding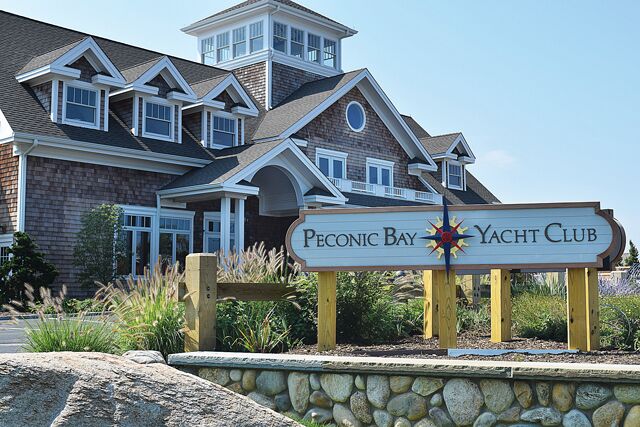 Saturday, July 14, 2018
3:00 PM
Attire: Formal
Ceremony
Saint Patrick's Roman Catholic Church
52125 Main Road, Southold, NY 11971
Reception
Peconic Bay Yacht Club
64300 Main Rd, Southold, NY 11971
Dinner & dancing immediately follow the ceremony. For your convenience, transportation will be provided between St. Patrick's and Peconic Bay Yacht Club.
Other Events
Welcome Drinks
Friday, July 13, 2018
8:00 PM
A Lure Chowder House & Oysteria
62300 Main Rd, Southold, NY
We'll be kicking off wedding weekend at one of our favorite spots, A lure! Join us for some tasty drinks and snacks.
After Party
Saturday, July 14, 2018
10:00 PM
Peconic Bay Yacht Club
64300 Main Rd, Southold, NY
At the end of the reception, we'll make our way into the cellar of PBYC for more dancing and some late night food.
Brunch with the Newlyweds
Sunday, July 15, 2018
10:00 AM
The Horvath Household
Southold, NY
The party continues... at the Horvath household! Take in the view of Peconic Bay while eating breakfast sandwiches and reminiscing about the night before.
Wedding Party
Cassie Pearce - Maid of Honor
Liz Campbell - Bridesmaid
Jules Horbachevsky - Bridesmaid
Alexis Kaplowitz - Bridesmaid
Jacki Kaplowitz - Bridesmaid
Kelly Larkin - Bridesmaid
Sarah LoCascio - Bridesmaid
Kara O'Leary - Bridesmaid
Bethany Palka - Bridesmaid
Alison Zizzamia - Bridesmaid
Bob FitzPatrick - Groomsman
Bobby Horvath - Groomsman
Mike Schultes - Groomsman
Rob Summerlin - Groomsman